VG Energy Inc. is an alternative energy and agriculture company that is a majority owned subsidiary of VG Life Sciences, Inc., a biotechnology company researching new treatments and methods of detection for various diseases. Our parent company's studies of energy strategies primarily in cancer cells using "Metabolic Disruption" technology led to discoveries in the energy field with major implications for a wide variety of other uses, including the production of biofuel. VG Energy was formed to pursue these opportunities. The Texas Emerging Technology Fund awarded $750,000 to our lead scientist, Dr. M. Karen Newell-Rogers, to further develop Metabolic Disruption Technology as it relates to biofuels.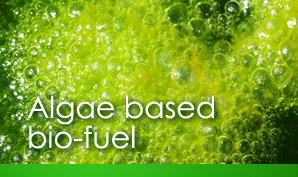 VG Energy Inc. holds exclusive worldwide rights to a portfolio of patents and patent applications relating to Metabolic Disruption Technology or
"MDT" in non-human cells. MDT encompasses the use of combinations of certain proprietary compounds and processes to change how cells use fat and sugar for energy. Our researchers discovered that the MDT approach can increase the yields of oils stored and/or secreted by algal cells that can be refined into biodiesel by up to 300%. Our license provides us with an early proprietary position in this area of research. The technology also has the ability to increase oil storage in seeds for increased production of edible oils.

The findings that metabolic disruption increased oil availability using VG Energy technology has been confirmed by independent researchers at Texas A&M University. We are now focused on commercialization through scaling to industrial levels of production by seeking partnerships with established energy and alternative energy producers as well as R&D firms. Successful commercialization of our technology would assist the bio-fuel industry in reaching the production yields and economics required for mass commercialization and industrialization – the major obstacle facing the industry at present.

Currently we are approaching major biofuel and chemical firms to partner in collaborative research and licensing. VG Energy Inc.'s goal is to license the product to established energy and agricultural companies.